The Empathize design phase involves thorough, user-centered research to identify what your potential customers say, think, do, and feel. Our team forms a deep understanding of your target audience's needs and problems, and outlines the best ways to empathize and engage with users through good product design.
---
The product design process at Lionwood includes the following components:
1. Competitor analysis
A competitive analysis is a fundamental step in the Empathize design phase, aimed at determining what your competitors offer to clients and how well they perform in terms of product design. Such an analysis gives a design team valuable information on how to develop an effective UX strategy for the future product. 🤔
The benefits of conducting a competitive analysis include:  
Discovering your competitors' strengths and weaknesses, and using them for your benefit

Understanding the market and identifying your product's unique value proposition

Determining what is working best for users and applying design best practices to your product prototype

Identifying potential product risks and finding workable solutions to prevent or eliminate them

Discovering the hottest market trends and innovations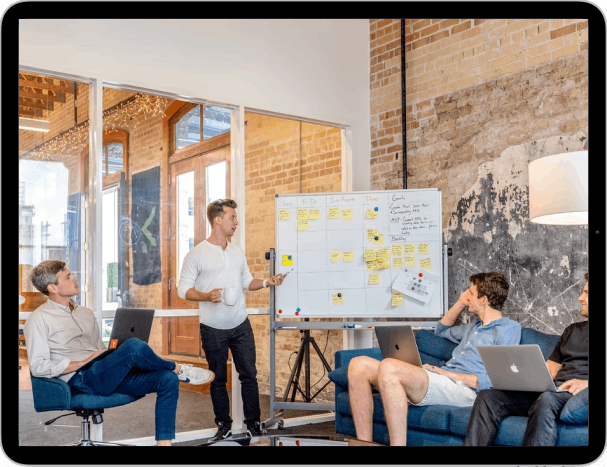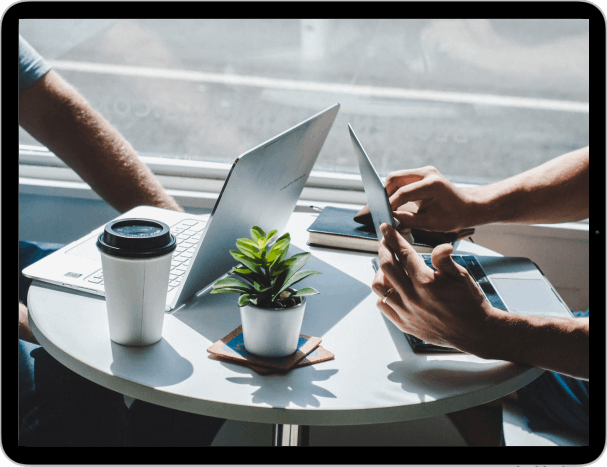 2.

User interview

User interviews give you the perfect opportunity to better understand your users needs, motivations, and pain points ' through their feedback to find the best UX/UI design solutions. All this is needed to create a truly relevant and efficient product prototype for your target audience.

The key objectives of user interviews include:
Identifying users' expectations

Getting insight into users' frustrations and the problems they've encountered

Learning about clients' most memorable UX/UI experiences

Generating ideas for product features, workflows, and journey maps 

Defining actionable ways to solve users' problems
3.

User personas

A user persona presents a set of characteristics of your perfect client. Lionwood designers create user personas based on extensive user research, diving into customers' needs, requirements, preferences, habits, and other personal features such as demographics, behavior, interests, goals, and so on. Using in-depth analysis and user interviews, we try to get as much information about your target audience as possible. After collecting the necessary data, we create a template for the upcoming stages of software development. 

Why is defining user personas important for successful product design?

The user personas determine the general design direction in product strategy and provide the team with a thorough grasp of user behavior so they may approach software development from a user-centered perspective. Not only can it improve design efficiency and get you equipped with valuable data, but it also saves time and resources during the software development stages.

In addition, user personas help prevent common design pitfalls:
Self-referential design

for yourself – This happens when designers make self-referential design decisions, failing to see it from anyone else's perspective.

Design for every use case

 – Designing for all users at once may lead to tons of unnecessary features, buttons, and hidden menu items.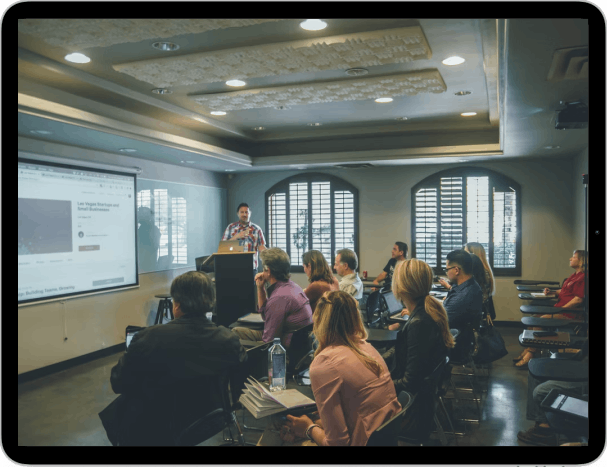 4.

Call with stakeholders

In order for your product design to effectively resolve the pain points of your user personas, it is important to connect not only with your potential users but also with your stakeholders. Our team creates a strategic plan to encourage stakeholders to support your project idea and help bring it to the market:
We gather necessary information before conducting a meeting with a stakeholder.

We define a productive agenda for your stakeholder meeting. 

We get all necessary feedback so the design team can better prepare for the call.

During the call, we evaluate stakeholders' emotional reactions and constraints regarding future product development.

After the call, we pass the collected data to the design team.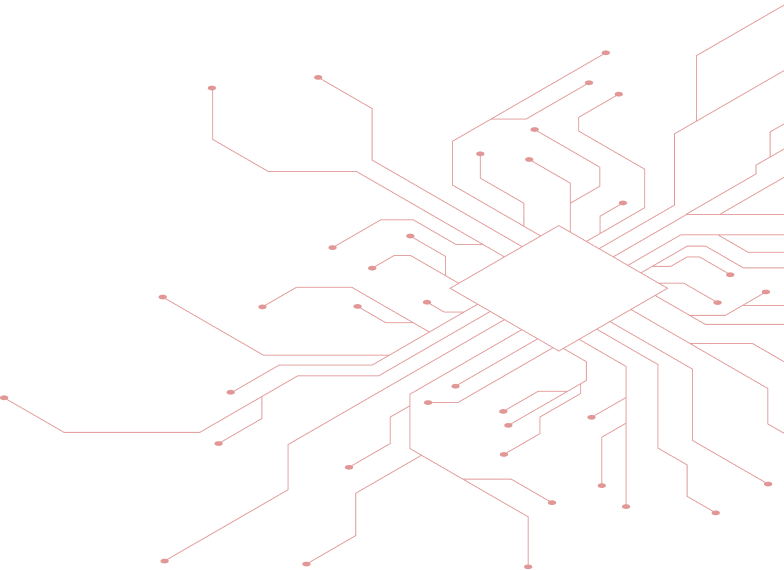 The

leading web development

service company

89

successfully launched startups

View on

75% of our talent are

Middle and Senior specialists

Strong

knowledge of English
Ideate
The Ideation design phase involves the transition from identifying customers' needs and issues to generating practical solutions. We use brainstorming, mind-mapping, landscape mapping, and other effective idea-generation methods for fueling this creative stage.
---
Brainstorm sessions
Brainstorming is a fundamental method in design used to generate a great batch of ideas for solving product design problems. Usually, it's the most critical part of integrating the framework from the research phase into prototyping and testing.
The most important brainstorming rules are as follows:
Unbalanced conversation.

Extroverted personalities and quick thinkers dominate the conversation, leaving no time for other teammates to contribute.

The anchoring effect

. Participants converge on the first few ideas that are brought up in a brainstorm, which stifles new ideas and prevents the team from moving on.

Awkward silence.

 Participants are unprepared, leaving you with an hour full of painful silence or—worse yet—a meeting that is cut short to put everyone out of their misery.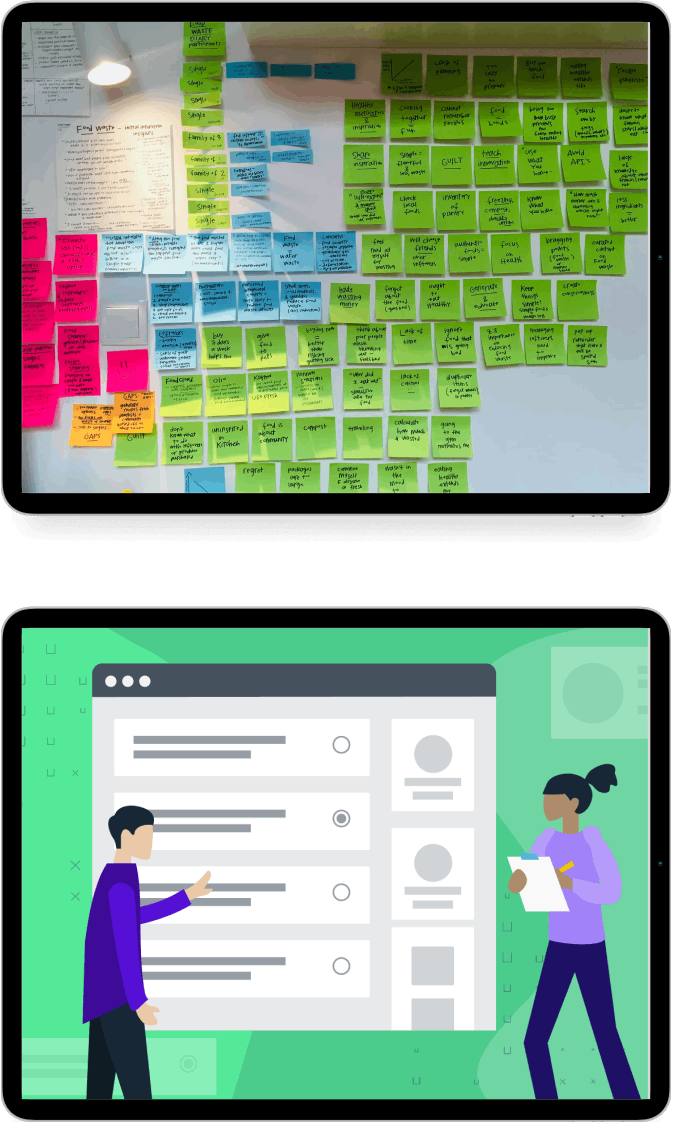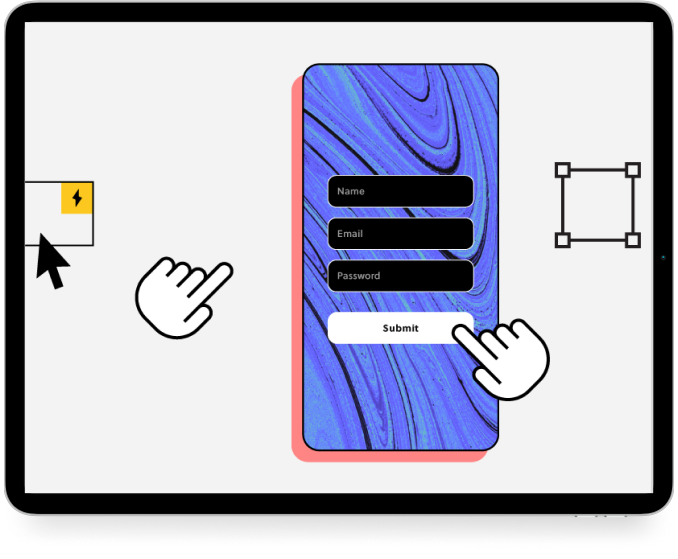 Prototype
The Prototyping phase of design is all about turning ideas into tangible visual design solutions and gathering input from the people who use them. Throughout this stage, we get a realistic representation of the potential outcome so we can refine, alter, or discard a prototype based on user feedback.
A prototype is a simplified representation of the future product design. The main goal of the prototype is to better understand the system we're developing and prepare a solid foundation for future product design and development. 
---
We ask (and answer) the following crucial questions when creating a prototype:
What are we doing? Turning ideas into prototypes.

Why are we doing it? So the prototype can be tested on real users to prove the product idea's viability.

How are we doing it? Through either an interactive or static prototype.
Contact us
to find a perfect solution