Our Services
Web Development
Searching for a blue-chip web development service company to create a unique, secure, and scalable web solution? Lionwood.software is here to help you build high-quality software according to your business needs. Our top-grade web engineers use a customer-centric approach and employ cutting-edge technology to keep your company ahead of the competition.
We have a proven record as a trusted and reliable web development service provider who delivers outstanding web applications of different types and complexities within set timeframes and budgets.
---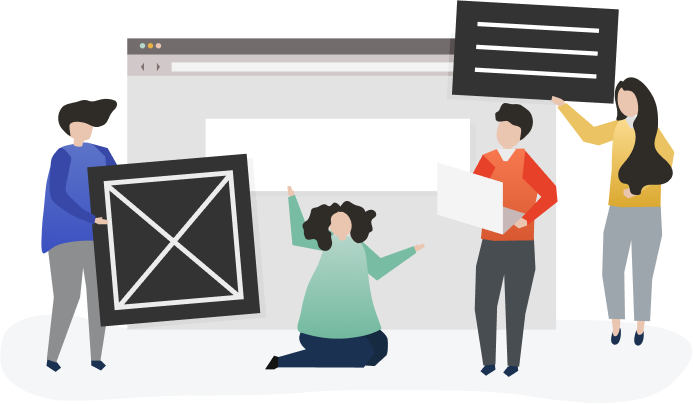 Front-end development
Back-end development
Custom web development services
High-load web app development
Web development consultation
Maintenance and support HTML

CSS

JavaScript

Angular

React.js

Vue.js

.NET

Node.js

PhP (WP)

Discover (Initial Assessment)
During the first step, our web development company studies the project, collects business and technical requirements, and estimates potential project success and relevance.

Define and validate
We validate the project idea and define the required scope of the website's functionality to gather and allocate resources needed for implementation.

Design and iterate
Our web design and development services include building prototypes, wireframes, user flows, navigation, mockups, and the general style of the future website depending on the client's requirements and users' expectations.

Develop
Based on the technical specifications, we start bringing your vision to reality through our full-cycle web design and development services. Once the UX/UI design phase is finished, we proceed to the back-end and front-end engineering using the best-suited tech stack.

Test
The project undergoes rigorous testing, including manual, automation, and end-to-end testing throughout the entire production flow to ensure the high performance, flawless functionality, and exceptional usability of the delivered web solution.

Deploy
Once the website or web application is built, we proceed to the deployment (project migration) and regression testing.

Support
After we develop the web app, we can assist you in maintaining the software upon your request (for an extra cost), helping to implement new features for the future app release and conducting regular optimizations.

The

leading web development

service company

89

successfully launched startups

View on

75% of our talent are

Middle and Senior specialists

Strong

knowledge of English
Contact us
To find a perfect solution