Our Services
Dedicated team
Hire a highly professional dedicated team from Lionwood to work as an extended arm of your in-house team and deliver exceptional full-cycle software development services to your clients according to deadlines, budget, and specifications. Our dedicated developers possess all the necessary expertise, experience, and know-how to help you cover urgent and complex tasks within your project scope quickly, effectively, and flawlessly.
---

The

leading web development

service company

89

successfully launched startups

View on

75% of our talent are

Middle and Senior specialists

Strong

knowledge of English
When do you need a dedicated team?
You have

a long-term project

that will scale

Your team lacks

specific expertise or certain skills

You don't want to

deal with operational processes

You want to

have full control

over the development

process
You are searching for ways to

reduce operational costs

You don't want to

handle recruiting

You want to reinforce your

development team

You have a startup idea but lack the technical expertise to implement it

Want to

work directly with each team member

and have control of the development team
Advantages
Top-grade talent


Our software development team is made up of experts with extensive knowledge in their field and can handle projects of any complexity and within various niches. Our talent pool includes over 100 middle and senior specialists with master's and PhD levels of tech education.

Scalability
You can easily scale your dedicated team up and down, making the cooperation and work process as efficient and smooth as possible.
Quick start
Speed up the development process and reduce your time to market with a dedicated team that can be assembled as quickly as two weeks from project confirmation.
Cost-effective solution
Forecast your monthly expenses and work with a remote dedicated team, all without spending your budget on operational, recruiting, and workspace management costs.
Flexibility
The dedicated team model allows you to make necessary adjustments to the team composition at any stage of the development process to meet your project needs.
Full control over the team
Get comprehensive transparency and manage your dedicated team easily through regular reports, meetings, and a clear KPI system.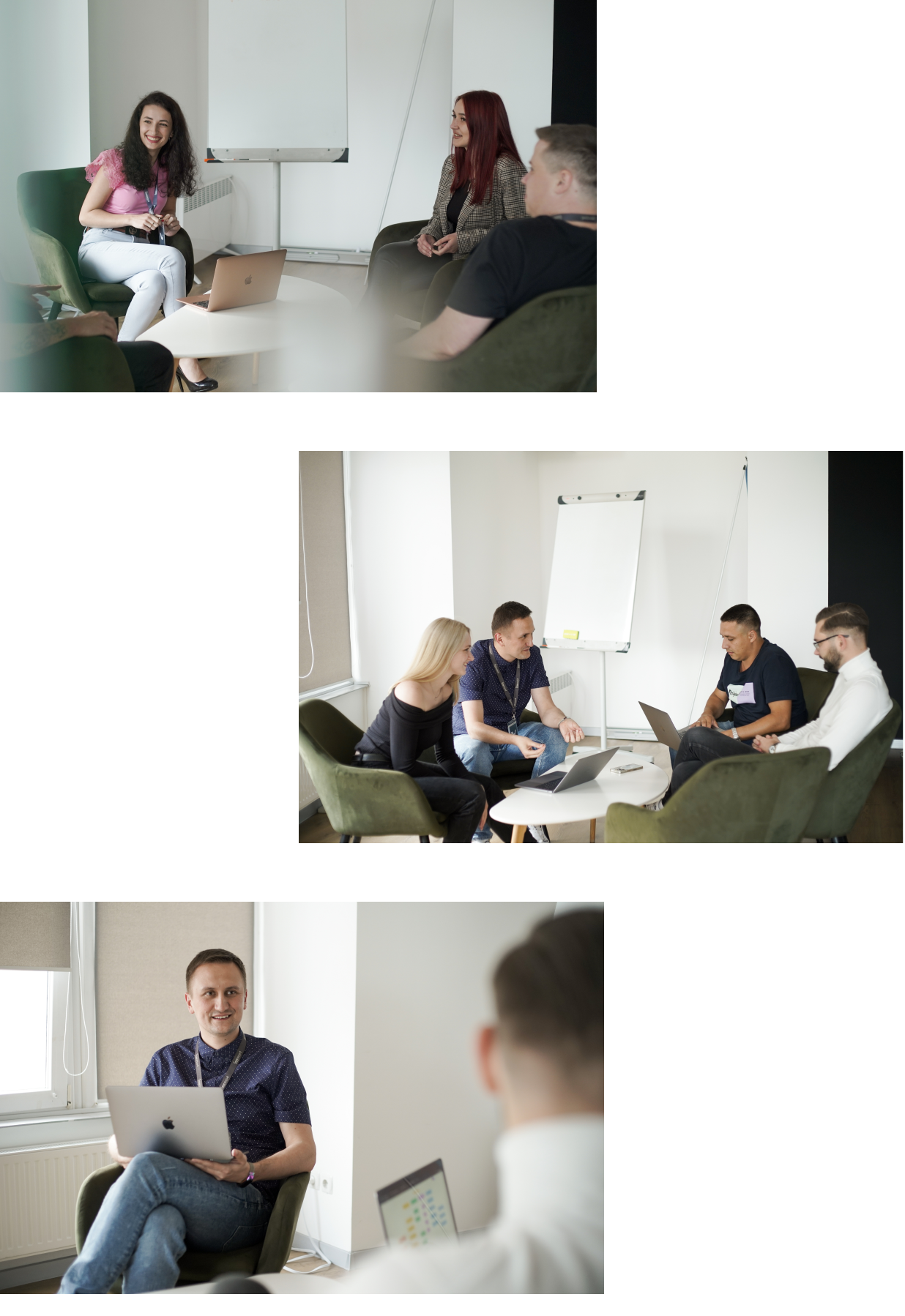 Submit an inquiry
Contact us once you need to hire a dedicated development team. Tell us about your project needs and talent shortages, and we'll get back to you with the optimal team proposal.
Contact us

Requirements specification
Our team analyzes your project request and schedules a call with your tech lead. We discuss the requirements and select the best possible candidates to meet your specific business goals and technical requirements.

Candidates interview (optional)
Once you review the profiles of dedicated software development candidates we chose for your project, you can set up an interview to evaluate their expertise and technical skills.

Agreement
After the engineer is approved, we start the contract signing process .

Team integration
We assign a delivery manager to handle the onboarding process and make it easy for you and the engineers to start working. The typical onboarding process takes about 1–2 weeks.

Start of the software development project
When development starts, you get total control of the production process, task prioritization, and management. The software engineer is fully dedicated to your project and is engaged in all processes as any other in-house team member.
OUR
Dedicated team
Our front-end specialists will select, optimize, install, and test the functionality of your website or application, using HTML, CSS, JavaScript, Angular, and React.
Our back-end engineers will work on support, security, and content management of the server components using .NET/.NET Core with ASP.NET and Entity Framework, PHP (WordPress), Node.js, and Java.
Based on user research data and following the best practices, our UX/UI designers will deliver a visual design that meets both technical and business requirements of your project.
Our QA engineers will check the software performance, detect and report on errors, and suggest improvements to ensure great efficiency and exceptional UX.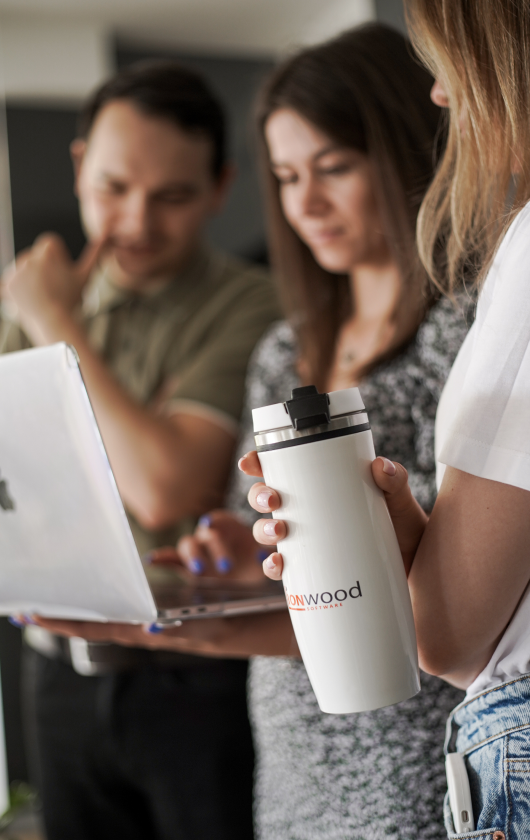 .Net

Node.js

React

Angular

Vue.js

Javascript

Kotlin

Swift
FAQ
A dedicated development team involves a long-term partnership between a client and a service provider who allocates a talent pool to work exclusively on a client's project as an extended team. Such a business model eliminates the hurdle of a recruiting process and quickly provides the client with highly skilled professionals chosen specifically for the project scope.
Lionwood provides you with all the necessary resources and talent (whether it's a software developer, a QA engineer, or a designer), while your in-house project manager is fully responsible for the dedicated team management.
A dedicated team is carefully picked and allocated to work and focus solely on your project according to your specifications and business goals. Freelancers, on the other hand, focus on multiple projects at the same time, potentially affecting the project's quality.
A Dedicated Software Development Team can be beneficial for a variety of projects, especially for companies that have ongoing or long-term development needs for building complex software systems with a large scope of work. It can be a cost-effective and efficient solution for large-scale development projects requiring a significant amount of resources, projects with tight deadlines and requiring a quick turnaround, or when you do not have a clear vision of the project scope, budget, or timeline. You can start working with the team, reaching your planned milestones, and conducting discoveries to see where you are going. The model allows you to introduce changes as the development goes with no charges.
In-house teams are composed of employees who work on-site at the company's physical location. These teams work directly under the company's management and are involved in the day-to-day operations of the organization.

Remote teams are composed of individuals who work from a location separate from the company's physical location. These individuals may work from home or from a co-working space and may be located in different parts of the world. Communication and collaboration take place through online channels.

Dedicated teams are a hybrid of in-house and remote teams. These teams are composed of individuals who work remotely but are dedicated solely to the company they are working for. They work exclusively on projects for that company, and communication and collaboration take place through online channels. The company may manage the team directly or work with a third-party provider who manages the team for them.
Our team of recruiters and TA managers screen the candidates to determine whether they meet the requirements outlined by the customer, then conduct in-depth interviews to assess candidates' skills, experience, and cultural fit to select the right engineer. During the last year, 347 interviews for soft skills were conducted by our TA team. After passing the HR interview, the next step is a technical evaluation, where the skills and expertise of candidates are identified, and whether their technical skills and knowledge will be met with project goals and expectations. The whole recruitment process complies with relevant employment laws and regulations.
We always make sure new team members are integrated successfully into the project. While onboarding, new team members are provided with an overview of the company's culture and values, policies or procedures, outlined when and how team members will communicate with each other taking into account time difference. Introducing new teammates to the rest of the team can be done via email or a virtual meeting. Next step is providing new team members with necessary hardware and software, a platform for communication, managing tools (setting up their email accounts, access to the company's project management tools, and any other relevant systems), an overview of the project, including its scope, timeline, and deliverables. Lionwood.software also offers a trial period to have a better onboarding and have a chance to see how this person matches the team and project requirements.
A dedicated team typically consists of a project manager, team lead, developers, QA engineers, designers, and support. Each team member has a specific role to play in completing the project. The exact team structure may vary depending on the project requirements and the size of the team.

If you have a clear vision of your project and want to manage it directly, you might choose a team of developers only, who build and maintain software applications. Depending on the project, there may be several types of developers with different skill sets, such as front-end developers, back-end developers, and full-stack developers.

Team Leader leads the team and manages team members' performance, making sure that the team is working efficiently and effectively towards project goals. Team Leader could be assigned from your team to lead the development.

QA (Quality Assurance Analyst) makes significant contributions as they ensure that the software meets quality standards. The QA analyst tests the software and identifies defects or bugs that need to be fixed. If you want to be involved less in the working process, the best decision will be to have

PM on the project who communicates with stakeholders, gathers requirements, creates project plans, assigns tasks, manages the project timeline and budget, oversees the entire project and ensures it stays on track. For teams of 3 and more engineers from vendors' side we'd recommend having a PM.

Dedicated team structure is designed to bring together a group of professionals with diverse skills and experience to work collaboratively on a project. This approach can help ensure that the project is completed on time, within budget, and to the satisfaction of stakeholders.
1. Setting clear expectations and goals for the project and each team member. This helps keep everyone on the same page and ensures that the project is moving forward effectively.

2. Clear communication is essential for remote teams. It's important to establish regular communication channels, including the tools and platforms that will be used (it might be video conferencing tools such as Zoom, Skype, or Google Meet, chat for a quick conversation or for files sharing (Slack, Microsoft Teams, or Google Chat), the frequency of communication, and any other relevant details. Far more important is to encourage team members to share personal stories and interests, and organize team building activities, virtual coffee breaks, or other events to help build connections.

3. Using project management tools to organize tasks, deadlines, and progress. Tools such as Youtrack, Trello, or Jira can be helpful for tracking progress, assigning tasks, and communicating project updates.

4. Gather regular feedback from customers and provide feedback to the Dedicated team to help them understand how they are performing and how they can improve. Regular feedback can help boost the motivation of team members, and ensure that the project is moving forward effectively.

5. Encouraging team members to prioritize a healthy work-life balance involves several steps such as defining clear work hours, promoting the practice of taking breaks, and motivating them to take time off from work.
If you want to increase the size of the team, you should notify the outsourcing provider as early as possible to ensure that we can identify and hire additional team members with the necessary skills and experience.

If you want to decrease the size of the team, you should provide a clear timeline for when the team size will be reduced. The notice period is not less than 1 month.

It's important to remember that increasing or decreasing the size of a dedicated team can have an impact on the project timeline, budget, and quality. Before making any changes, it's important to consider the potential implications and communicate with the Lionwood.software to ensure that everyone is on the same page.
We establish clear communication protocols that outline when and how team members will communicate with each other. This can include regular check-ins via video or phone calls, email updates, or shared project management tools. It's important to make sure everyone is aware of the time differences and establish mutually agreed-upon meeting times.

Also, we are flexible and open to adjusting schedules as needed. The majority of engineers have Upper-intermediate English level and speak fluently. Engineers have not lower than Intermediate English level.
Contact us
to find a perfect solution