Our Services
UI/UX Design
Do you want to create an outstanding design concept for your web or mobile application? Lionwood.software is a responsive web and mobile design company that will bring you results! Our talented UI and UX experts will deliver high-converting web design and graphic design services to improve the look and feel of your product.
Lionwood.software provides the best web designers for hire who will translate your business goals into an exceptional user experience and interface.
---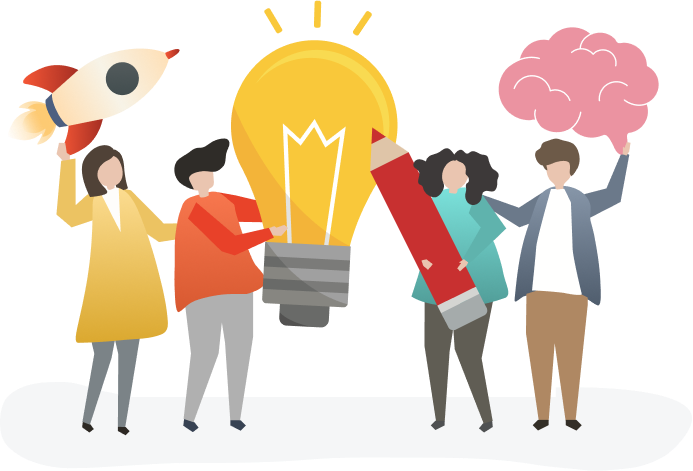 our
Responsive web design services
New product design
Idea validation
Web design
Existing product redesign
Full-cycle UX/UI design
Mobile app design
Design improvement (fixes or upgrades) The design phase is an important stage in the web app development lifecycle that allows us to gather project requirements and plan product design according to users' expectations. Thus, a well-thought-out design phase helps to transform the requirements into detailed steps for the future design and development processes.

The design phase steps:

Empathise
The Lionwood.software web and mobile design team performs in-depth project research to understand the business needs, goals, and pain points. Based on this data, we build user journey maps targeted at the potential audience.

Ideate
Our team analyzes the information gathered, conducts an audit to define the strengths and weaknesses of the competitors, and starts brainstorming the best possible methods to implement the client's project idea.

Prototype
Our UX designers transform the client's vision into a digital format by creating wireframes and prototypes depicting user flows that will serve as a backbone for the future product design.

UI Design
Based on the approved prototypes and wireframes, our web and mobile application design team creates a style guide (a set of fonts, colors, buttons, etc.) and starts building an eye-grabbing interface.

Testing
Our designers perform manual testing across different devices and browsers to check how the real product design will look and feel, making necessary adjustments to improve user experience and interface. MAIN

Figma

Sketch

Adobe
Contact us
To find a perfect solution